What would you like to know?
I'd like to send a parcel for Self Collection
Learn More
I'd like to Self-Collect my parcel
Learn More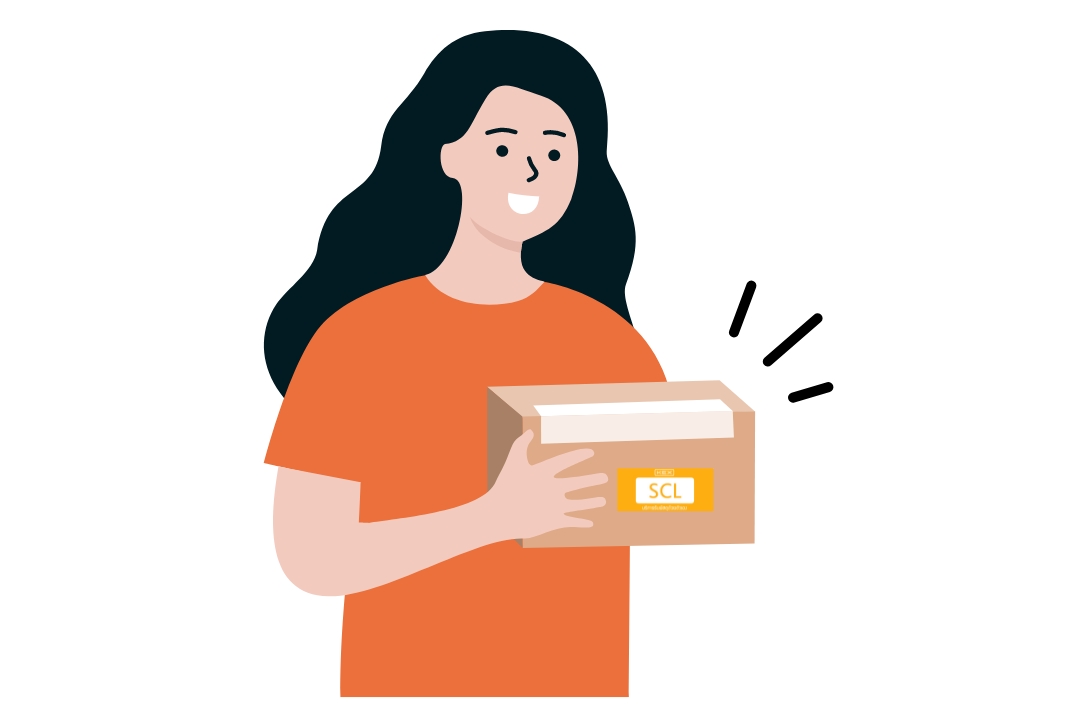 How to Send an SCL Parcel With Kerry Express
Follow these 4 easy steps
1

Access Our Kerry Website or Application

• You can either login to your Kerry Express account or simply
2

Find Your Collection Point

• Enter your province or postcode and click on the "Search" button

• Find your SCL location and click the "Select" button*


* OR click the "Map" button to locate your Collection Point on the map
3

Specify SCL Code

• Specify your selected branch name and SCL code on the recipient address form
4

Drop Your Parcel Off

• Drop your parcel off at your selected service point
Why Send A Parcel for Self Collection?
Grow your Ecommerce business by giving your shoppers more delivery options.
With our SCL service, you will be able to benefit from providing better convenience to your customers and minimise return rates on your parcels.
Reduced Return Rates on Parcels
By letting your customers choose where they'd like to receive their parcels, you can greatly reduce your parcel return rates. This makes our SCL services a great way to keep your customers happy and your business snappy.
Better convenience for your customers
By sending a parcel for self collection, you will be able to accommodate customers who are not always home to receive their parcels. By giving your customers the freedom to choose when and where they'd like to pick up their parcel, you can foster a better, healthier relationship with your customers, helping increase your sales in the long-run.
How do I Collect My Parcel?
Follow these 4 easy steps
1

Receive SMS or Email

• We'll notify you through SMS and Email once your shipment arrives at our collection point and is ready for you to collect.
2

Travel To Your Collection Point

• Travel to the designated Kerry Express collection point to collect your parcels.
3

Show Your SMS or Email

• Show your SMS or Email you have received for your package's arrival to our Kerry staff

• In your SME or Email, your tracking number will be shown along with a six digit PIN Code, which our Kerry staff will use to confirm your parcel ownership
4

Receive Your Package

• Our officers will find your parcel and give it to you once confirmed*


* We keep your parcels at our collection point for 3 working days.
Benefits of Self Collection
A flexible, fuss free way to collect your parcel.
Collecting your parcel is now easier than ever. Here are two benefits of our SCL services:
Flexibility & Freedom
We put our customers at the forefront of our self collection service. We understand that you are not always available for a home delivery. With our SCL service, you'll be able to pick up your parcel at your most convenient time, within three days of the delivery.
Fuss Free & Smooth
With over 15,000 service points throughout the country, picking up your parcel at your nearest Kerry Service Point is fast and convenient. By self-collecting your parcel you can choose your pickup day and time that suits you most.
With our SCL service, you can also choose to pay for your parcels on delivery with our Cash on Delivery (COD) service, meaning that you won't have to pay for your parcel ahead of time.